We Keep Bed Bugs From Biting With Our Same-Day Services
Pest Control
Reclaim Your Home With Our Bed Bug Treatment in Northwest Arkansas
Finding bugs in your bed can feel like living in a horror movie. It's a common scenario for many residents in northwest Arkansas, often leading to sleepless nights filled with anxiety. At Flex Pest Control, we understand the struggle of facing bed bugs in your home. This is why our licensed and trained technicians seek to provide the best bed bug treatment in northwest Arkansas.
If you notice any of these signs, then you might have a bed bug infection:
Blood spots in your sheets, pillowcases, or mattress seams

Sudden allergic reactions such as painful swelling

Red, itchy bite marks on your arms, legs, or feet

Brown or black stains around wood frames or baseboards
About Flex Pest Control
How Flex Can Eliminate Your Bedbug Infestation
Flex understands your home should provide comfort and peace, so we're open 24/6 to stop your bed bug infestation dead in its tracks. Our goal is to provide fast and efficient bed bug treatment in northwest Arkansas at a rate that works for you. Flex specialists bring the knowledge and experience to deal with any bed bug outbreaks effectively. When Flex arrives at your house, you can expect the following services:
Top-to-bottom home investigation

Custom treatment plan

Long-lasting and effective treatment

Detailed service report

30-day satisfaction guarantee
Bed bugs are stubborn creatures that strike in large numbers. Pregnant females reproduce at alarming rates, laying one to five eggs per day, often in crevices, tight cracks, or other difficult-to-reach areas. Left untreated, a single female can produce hundreds, if not thousands, of eggs in a matter of months. In that time, many of the eggs will have hatched and developed into fully mature bed bugs that can survive up to a year without food. This is why noticing and treating bed bugs, at first sight, is so important.
We Get Into the Nooks and Crannies
Despite their name, bed bugs don't exclusively shelter in mattresses and box springs. Sometimes, they hide in baseboards, door frames, and electrical outlets. The average bed bug is a fraction of an inch long, so it can quickly populate an area and become a problem for multiple parts of your house without you noticing. We're more than familiar with these patterns, which is why we take care to investigate your home for hiding spots.
Our Treatment Is Natural, Eco-Friendly, and Safe
One of the biggest concerns homeowners have when seeking bed bug treatment in northwest Arkansas is whether a company uses chemical treatments to fight off an infestation. Our new bed bug solution, combined with heat treatment, lays such worries to rest. Our treatment consists of natural botanical extracts, making it safe to use around children and pets. When you sign up for service, you get 12 months of protection for homes, hotels, schools, and hospitals. By forgoing harsh chemicals, we can effectively combat bed bugs without any of the unpleasant stains or odors that come from other treatment options.
Company in Northwest Arkansas
Receive Same-Day Bed Bug Service in These Areas
Flex is the premier choice for bed bug treatment in northwest Arkansas. Our professionals will rid your home of bed bugs in a thorough and timely manner so you can rest easy and with peace of mind. Here are some of the counties we provide same-day service to: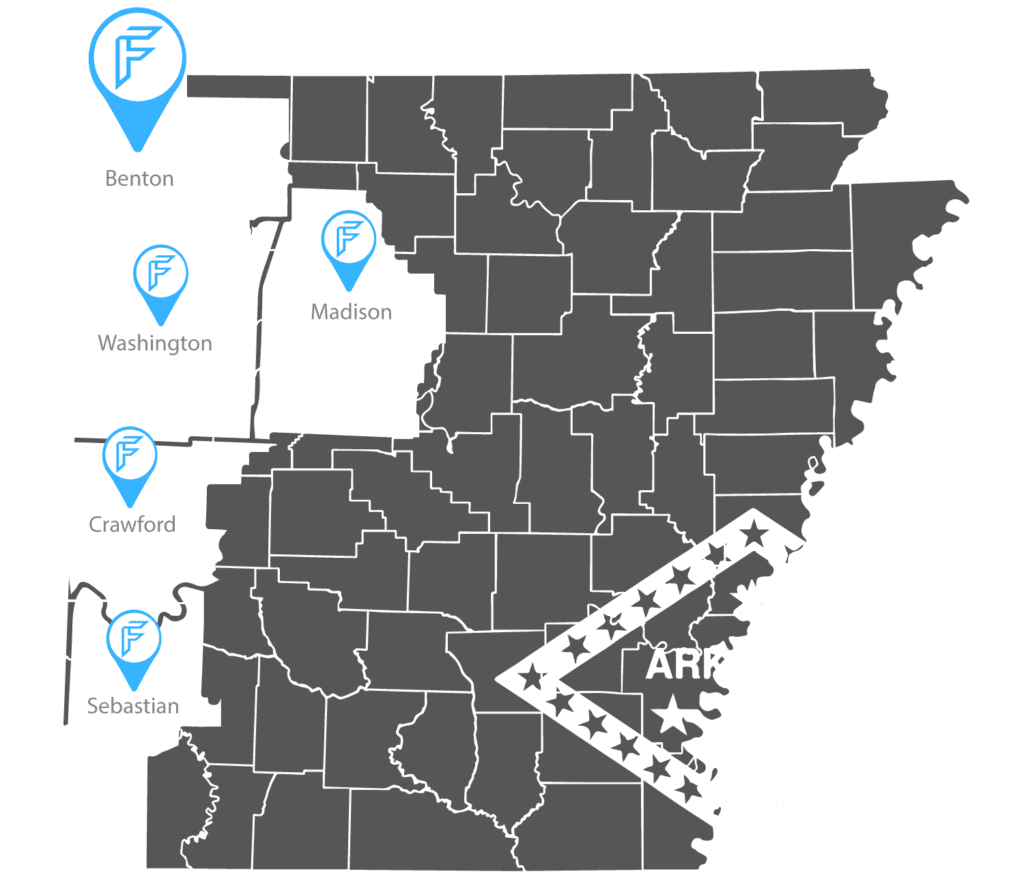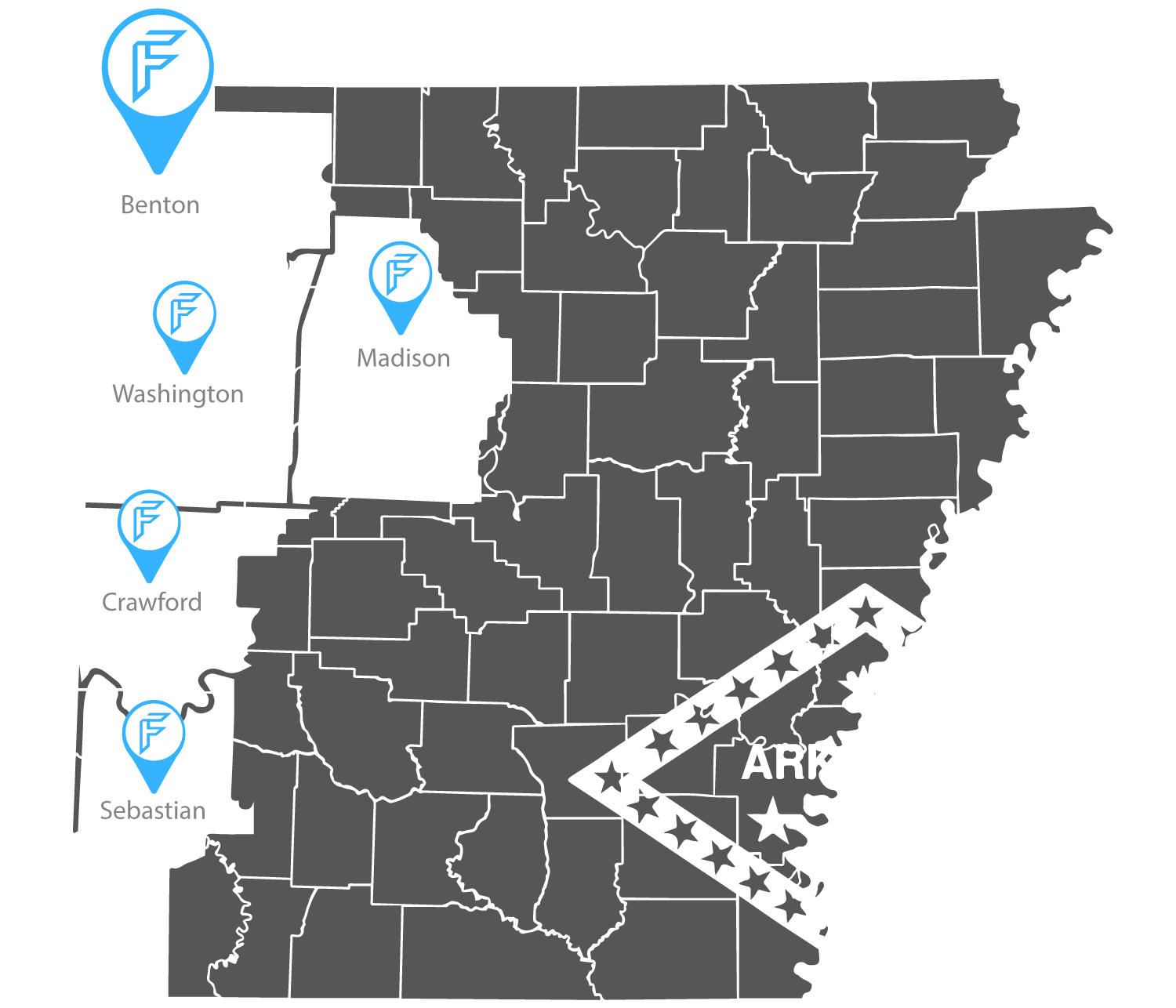 Love From Our Clients
Read Our Online Reviews